About The Author, James Pennebaker
Jamie Pennebaker is an internationally recognized social psychologist who's endlessly curious about human nature.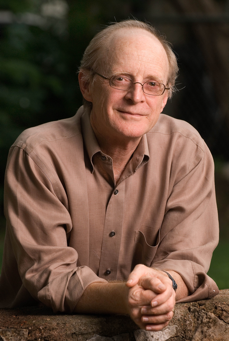 His earlier work found that keeping secrets can make people sick. This work led to his discovery that people could improve their physical and mental health by writing about their deepest secrets, which is now widely known as expressive writing. Most recently, he's become intrigued by how people reveal themselves in their everyday spoken and written language.
Author of the popular book, Opening Up: The Healing Power of Expressing Emotion and Writing to Heal, which focused on expressive writing, Pennebaker is Regents Centennial Liberal Arts Professor and Chair of the Department of Psychology at the University of Texas at Austin. He's a member of the Academy of Distinguished Teachers and a consultant to businesses, medical schools, and various federal agencies that address corporate and national security issues. Pennebaker is the author or editor of 10 books and almost 300 scientific articles and he ranks among the most cited researchers in psychology, psychiatry, and the social sciences
Jamie grew up in Midland, Texas. He has been married to the accomplished writer Ruth Pennebaker since 1972. His daughter Teal works in communication and public policy in Washington, D.C. and his son Nick is involved in oil and gas exploration in Austin, Texas.